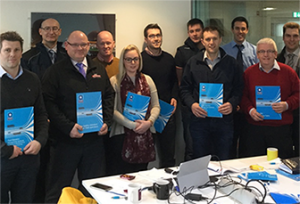 There are now two additional dates available for the Fleet Management Essentials (O Licence) course. The course, run in conjunction with the Chartered Institute of Logistics and Transport (CILT), is for fleet management and supervisory staff working to achieve their Operator Licence undertakings.
The course is designed to give an overview of good fleet management principles, the Operator Licensing system and the FORS Standard. The course equips delegates with the knowledge and skills required to effectively perform the duties of the formally appointed 'responsible person', maintaining continuous and effective control of the fleet operation as required by M3 Responsible person(s) of the FORS Bronze Standard.
The two new dates are:
To find out more about the course, please click here.