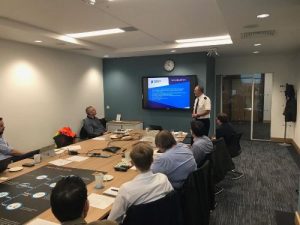 You can meet the FORS mandatory training requirements by either undertaking FORS Professional training or FORS Approved training.
FORS Approved training is training that is developed by FORS members, or FORS training providers who are FORS Associates, against training objectives and learning outcomes set by FORS/Transport for London. If your training is successfully approved by FORS/Transport for London, you can then use it to meet the relevant professional development requirements of the FORS Standard.
FORS Approval can be sought for any of the following mandatory training requirements:
Delivering in-house FORS Approved training will help you with planning and managing training for your managers and drivers. If you are interested in getting your course(s) FORS Approved, please check the training objectives and learning outcomes that need to be met to see if your course meets these/could meet these with a few tweaks. For more information about the approval process, trainer competencies and the approval fees, please check the Guidance for training providers and FORS operators.