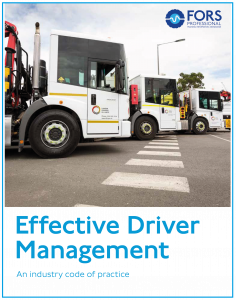 The coronavirus outbreak and extended periods of self-isolation can trigger unprecedented challenges for everyone, including wellbeing and mental health issues.
The FORS Professional Effective Driver Management guide – an Industry Code of Practice (ICOP) – contains advice and practical guidance to help drivers manage their mental health. It is intentionally generic to offer guidance to a wide range of organisations and includes some 'top tips' for managing not only drivers, but also non-driving staff within an organisation.
Additionally, FORS Associate Mates in Mind has issued guidance for managing the mental health of staff during the coronavirus outbreak, focusing on those who find themselves working from home. The useful guidance includes an 'Employer's Supporting Remote Working Checklist' and a 'Homeworking Mental health Tips' guide.
Public Health England has also published new online guidance setting out principles to follow to help people to manage their mental health during this difficult time.
The ICOP is available to download here.
Click here to access all updates on useful government and industry information for FORS operators, including Public Health England's guidance and Mates in Mind's guidance.