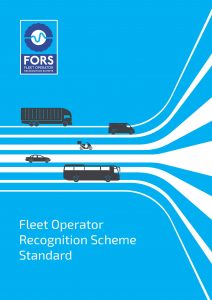 Members will know that the planned publication of the FORS Standard version 6 in October 2020 has been postponed by at least one year due to the coronavirus pandemic. However, work has been ongoing to include immersive interactive learning as an option to meet the Silver work-related road risk (WRRR) professional development requirement S5.
'S5 Professional development' WRRR requirement currently stipulates that HGV and van drivers must undertake training on road risk and the safety of vulnerable road users every five years, and that this training must include a practical on-cycle element (for example FORS Professional Safe Urban Driving or Van Smart). From 1 July 2020, FORS operators will be able to meet S5 WRRR requirement by undertaking immersive interactive training that has been approved by FORS either for the initial mandatory five years or for the subsequent five years.
This means that, depending on the approval granted for the training course, drivers will be able to undertake a specific course initially (ie suitable for the first five-year qualifying period) or as a refresher (ie suitable for the subsequent five-year qualifying period).
FORS members and training providers can apply to have an immersive interactive training course FORS Approved, either for initial or for refresher status. Immersive interactive learning includes drama-based multi-media, virtual reality or other mixed reality training. To view the FORS Professional approval guidance, click here.
To view the changes to Annexes 1.1 (HGV drivers) and 1.3 (van drivers) of the FORS Standard, click here to access FORS Standard version 5.1