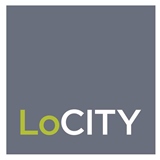 Part of a series of tools, guidance and training, LoCITY Driving is designed to help the commercial fleet sector reduce its impact on the environment and road network, and to improve road safety and increase levels of compliance.
FORS members can take advantage of subsidised places, as courses are half funded by TfL and FORS.
The next two training sessions are:
LoCITY Driving is a seven-hour, classroom-based, CPC-accredited module aimed at drivers and transport managers. The course focuses on minimising the environmental impact of vans and HGVs by reducing emissions through the use of pre-journey planning, vehicle checks, fuel-efficient driving and the use of alternative fuels.
Two LoCITY eLearning modules are also available free of charge to FORS members; 'Time to clean up – learning for drivers' and 'Time to look ahead – learning for managers'. To access the modules, please click here.
To book your place on the Barking course, please click here.
To book your place on the City of London course, please click here.