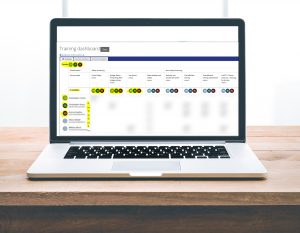 Whether you're getting ready for your first audit or you're preparing for your re-approval audit, make sure you produce and evidence that a Professional Development Plan (PDP) is in place in order to meet FORS Professional development requirements.
Remember, you must demonstrate you have had all your drivers and all other staff involved in the fleet operation trained in accordance with the mandatory training requirements listed at Annexes 1 and 2 of the FORS Standard.
Additionally, you must have developed and maintained a PDP which includes the names of all drivers and other staff involved in the fleet operation, their training needs, how the needs were identified, the method of training delivery, and planned and completed training. If you're a Silver or Gold operator, don't forget to attach your PDP to your submission. The audit team continues to see unsuccessful applications due to failure to attach evidence and supporting documents.
A PDP and completed training can be evidenced in the same document – for those at Silver or Gold meeting S5 and G5 requirements in addition to D4, a single PDP is sufficient as long as it covers all the required staff. Certificates can also be provided at your Bronze audit, or uploaded to your Silver/Gold application, to demonstrate that mandatory training has been completed.
To help you prepare for your audit, you can visit the Training page for FREE Going for Bronze, Going for Silver and Gold workshops and FREE one-hour Going for Bronze, Going for Silver and Going for Gold webinars.