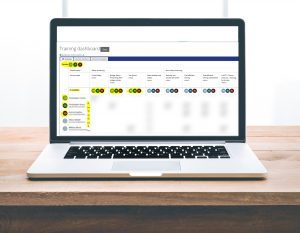 FORS Bronze requirement 'D4 Professional development' repeatedly appears as one of the top reasons members fail their Bronze audit. To help avoid failure, make sure you produce and evidence that a Professional Development Plan (PDP) is in place.
Your PDP must be developed for all drivers and all staff involved in the fleet operation. The PDP must include the names of all drivers and other staff involved in the fleet operation, their training needs, how the needs were identified, the method of training delivery, and planned and completed training.
Remember, under D4, drivers must also complete one FORS Professional safety eLearning module within the past 12 months and the FORS Professional Security and Counter Terrorism eLearning module within the past 24 months. The safety eLearning modules accepted against D4 are Cycle Safety, Smart Driving, Pedestrian Safe, Van Smart and Bridge Smart. Training undertaken can be demonstrated by accessing the FORS Professional training register and downloading the CSV file which lists all qualified personnel. If you want to use the training dashboard to evidence how you meet this requirement, make sure you read the full guidance within the dashboard so that you submit accurate training records.
A PDP and completed training can be evidenced in the same document. Certificates can also be provided at audit to demonstrate that mandatory training has been completed.
Top tips, along with other useful information to help you prepare, book, and pass the FORS Bronze audit, can also be found in the FORS Audit Toolkit. Bronze audit dates are getting booked up fast so please book yours now – please check the updated FORS COVID-19 rules and requirements, which now includes a section on home auditing for members who operate from home.