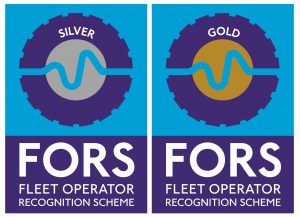 FORS will be introducing a new 'Going for Silver and Gold' workshop in 2018. The workshop aims to support organisations looking to progress to FORS Silver and Gold, or maintain their current accreditation.
A pilot will run on Thursday 16 November in Croydon. FORS Bronze, Silver and Gold members are invited to attend to provide constructive feedback to FORS and the trainer.
The workshop will feature sections on:
The benefits of Silver and Gold accreditation
How to upload your evidence
What the FORS compliance team checks for
The most common reasons for failure
For more information and to request a place, please click here. Please note that only one delegate per organisation will be able to attend the pilot and that places will be allocated on a first come, first served basis.
If you have any queries, please call the helpline on 08448 09 09 44 or email enquiries@fors-online.org.uk.