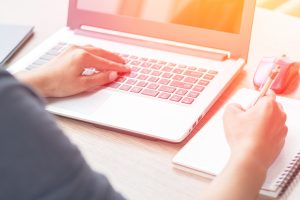 The recently revised Cycle Safety eLearning module is now available as a PowerPoint group delivery training pack for operators and drivers with limited computer or no internet access. The aim of this pack is to give operators added flexibility to embrace the continued professional development of their drivers.
The Cycle Safety eLearning module helps drivers recognise the causes of collisions and minimise the risk to vulnerable road users. The updated version includes sections on cyclist awareness, positive attitude and hazard perception.
It is mandatory for drivers to undertake a safety related FORS eLearning module every 12 months in order to meet the requirements of D4 Professional development. This ensures that all relevant staff have the appropriate knowledge, skills and attributes to conduct their duties legally, safely and professionally. Both methods of undertaking a safety eLearning module, either online or via PowerPoint group delivery, will meet this requirement.
Safety modules are Van Smart, Cycle Safety and the recently launched Smart Driving. Van Smart is already available in both formats and Smart Driving is due to follow soon. For guidance on demonstrating the requirements of the FORS Standard, please click here.
If you would like to access this training pack, free of charge to members, please email the FORS helpline: enquiries@fors-online.org.uk. The material will be sent to you on a USB with full instructions on how to deliver the training.