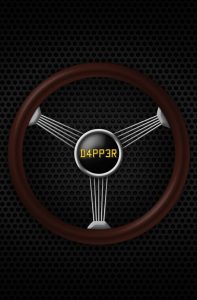 It has long been accepted that drivers using a mobile phone are slower to recognise and react to hazards and are therefore more likely to be involved in an accident. In fact drivers are four times more likely to be in a crash if they use a phone while driving. The penalty for being caught using a mobile at the wheel is now six points and a £200 fine.
FORS requirement D5 In-cab technology recognises this issue stating that fleet operators shall not cause or permit a driver to use a handheld mobile phone while driving, and where possible they shall restrict the use of any distractive in-cab technology while driving.
There are now innovative approaches available to help prevent drivers from being tempted to use their mobile phones while driving. For example Apple's new iOS 11, released on Tuesday 19 September, includes a new Do Not Disturb While Driving feature.
While active, the feature will mute incoming phone calls, notifications, and text messages, and keep the screen dark. For texts, there is also an option to send your contacts a message that lets them know you're driving and will get back to them later.
If you have an Android device there is a solution offered by FORS Associate D4PP3R. The app, designed specifically for Android mobile phones is called the Drivers App for Electronic Responsibility (DAPPER). Calls, text, sounds, pop-ups, vibrations and notifications are blocked once the app is activated. The app which is free to download on GooglePlay – the Android App Store (search for D4PP3R)- can be activated manually or set to automatically activate once the vehicle reaches 15mph.
This type of phone feature aims to reduce the likelihood of driver distractions and therefore helps to prevent accidents and can be used by operators to part evidence requirement D5.