FORS, the Fleet Operator Recognition Scheme, will be taking part in this year's Ciclovia Belfast event, and will help to give cyclists a new perspective on road safety.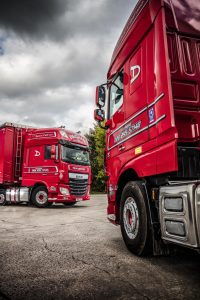 Ciclovia Belfast is a community event that will see part of the city centre closed off to motor vehicles, allowing cyclists and families to use traffic-free roads and to encourage healthier living. The event, which will take place on 24 September 2017 in the heart of the city of Belfast, is a Health and Community based initiative. The 'cycle freeway' will allow cyclists of all ages and abilities to cycle on a traffic free route from Botanic Gardens to Belfast City Hall.
After a successful event last year, FORS will be at Ciclovia Belfast again and will display a top-spec DAF XF 6×2 tractor unit that has been loaned by FORS Gold Member, Deighan Transport. Company boss, Seamus Deighan, will also be on hand to provide cyclists an opportunity to experience exactly what a truck driver sees from in the cab, and in so doing demonstrate the dangers of approaching trucks when cycling on the road, and where they can and cannot be seen.
"Roads are full of dangers for cyclists, but all road users need to be aware of each other and the dangers that there are," commented Peter Morrow, FORS Manager – Northern Ireland. "FORS is dedicated to promoting best practice for commercial vehicle operators of all descriptions, ensuring that journeys are safer for drivers and other road users. Ciclovia Belfast is a fantastic opportunity for us to engage with the public, especially families, and we're delighted to have the opportunity to help cyclists and other road users appreciate the importance of safe cycling."
For more information about Ciclovia Belfast, please see the website: http://www.cicloviabelfast.com