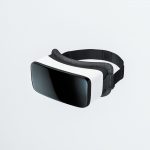 Last month we reported that FORS Governance and Standards Advisory Group (GSAG) member views were being sought to recognise immersive training that is alternative to the on-cycle hazard awareness driver training required at FORS Silver. The options, recommendations and final proposals were debated at the GSAG meeting on 24 October.
At the meeting, members recommended that FORS should recognise immersive training, such as virtual reality and drama-based multi-media, as alternative to on-cycle training. The preference was that drivers of all vehicle types should be eligible to undertake this training to meet the professional development requirements at FORS Silver.  This recommendation will now be reviewed by the FORS Community Partnership (FCP) at its next Board meeting which will take place on 21 November 2019, where it will be considered along with the option to allow alternative immersive training for drivers that have completed on-cycle training at least once.
Introducing such an evolution in training requirements needs to be managed to ensure training quality levels are maintained. Therefore, GSAG also recommended that any amendment to the FORS Standard be made once quality criteria has been developed for each training method and the FORS Professional approval process has been redefined. GSAG members agreed to establish a training approval group to help ensure independence in the training approval process.