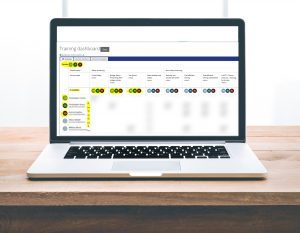 In line with the requirement to plan and undertake mandatory training to meet FORS Professional development requirements D4, S5 and G5, please remember to book your training well in advance so you don't miss out on training dates available in your area prior to your audit.
Below is a reminder of the classroom training required, as detailed at Annexes 1 and 2 of the FORS Standard. You can meet the FORS mandatory training requirements by either undertaking FORS Professional training or FORS Approved training. FORS Approved training meets the requirements set out in Annexes 1 and 2 and has been approved by FORS/Transport for London.
Driver classroom training:
Silver: Safe Urban Driving or Van Smart or a FORS Approved WRRR training course that includes on-cycle hazard awareness in the past five years
Gold: LoCITY Driving or a FORS Approved environmental awareness training course in the past five years
Manager classroom training:
Bronze: Transport Manager CPC (or refresher) or FORS Professional Fleet Management Essentials (O Licence or non O Licence) or a FORS Approved course on fleet management in the past five years. Click here to learn how to meet Bronze requirement 'M3 Responsible person'
Silver: Champion's training – Relevant training courses are:

Fuel and Emissions Champion: Practitioner workshop 7 or a FORS Approved course on fuel and emissions in the past five years
Road Risk Champion: Practitioner workshops 2 AND 5 or FORS Professional one-day Collision Investigator and Road Risk Champion or a FORS Approved course on collision investigation and managing road risk in the past five years
The Champion does not have to be the same person but of course can be

Gold: Responsible person's training – FORS Practitioner

Working towards qualifying as a FORS Practitioner at initial Gold audit
At re-approval audit – Qualified FORS Practitioner in the past five years. A reminder that the FORS Practitioner qualification is valid for five years. A one-day FORS Practitioner Recertification course is available for existing expiring FORS Practitioners. If you are unsure of your qualification expiry date, please contact training@fors-online.org.uk
To view all funded and discounted FORS Professional training dates and to book your place(s), click here. FORS funded dates will be added for LoCITY Driving in the coming weeks. For FORS Approved training, click here.
Please remember that, in addition to the mandatory classroom training, drivers have to undertake eLearning at Bronze and Silver levels. To check what FORS Professional or FORS Approved training your drivers and managers have done, go to the FORS Professional training register.