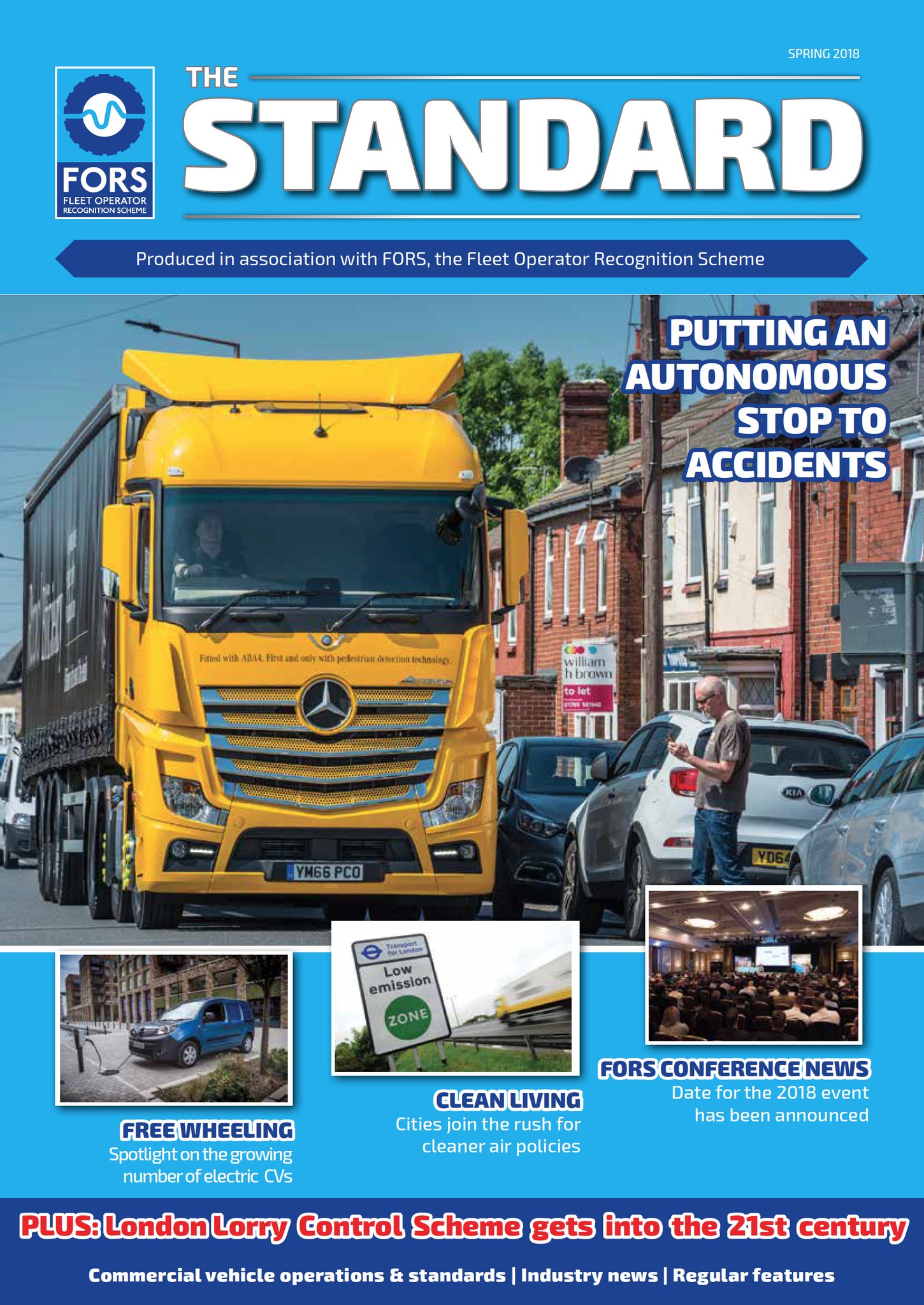 The third edition of the FORS magazine 'The Standard', recently sent to all FORS members, is now available as an online version. The magazine is dedicated to operators, suppliers and transport professionals, focusing on best practice in the transport sector.
The spring issue covers a whole host of topics, including:
Dealing with trauma among truckers
Automated braking: the next step
Cities follow London on cleaner air
Truckers' health checks – are they adequate?
You can also find member-exclusive offers and discounts from our FORS Associates.
'The Standard' was sent to FORS primary contacts. If you did not receive your copy, or you're not a primary contact but would like a copy, please contact the FORS Helpline on 08448 09 09 44. To download your online version, please click here.