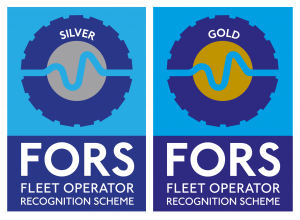 If you're a FORS Silver or Gold member whose accreditation has expired or is coming up for renewal, don't delay submitting your application online. Silver and Gold downgrades remain suspended but members are encouraged to submit their applications as soon as they can.
All mandatory FORS Professional manager training now taking place via webinars – this includes FORS Professional Fleet Management Essentials, Collision Management and Practitioner workshops. A number of training providers licensed to deliver FORS Professional training are also offering remote driver training.
In addition, FORS has introduced a temporary relaxation for the on-cycle element of Safe Urban Driving (SUD) and Van Smart (VS) in order to assist operators in meeting mandatory Silver work-related road risk (WRRR) requirement 'S5 Professional development'. This means that until further notice from FORS, members will be able to pass the WRRR training requirement by undertaking the theory part only of SUD or VS, with the practical on-cycle element undertaken by the time of the following yearly Silver re-approval audit.
A unified audit option to simplify FORS accreditation for members with single operating centre accreditation (SOCA) is available. The process provides members with a single re-approval date for Bronze, Silver and Gold accreditations and enables the submission of a combined Silver/Gold evidencing form. For more information on unified Silver/Gold audit, please click here.
Free one-hour Going for Silver and Going for Gold webinars are available to book which can help you with the preparation of your submission.
For more information about the temporary relaxation for SUD and VS on-cycle element, click here.
To book a place on FORS Professional webinars, click here and to book a place on FORS Approved or FORS Professional driver training, click here.
If you have any queries, please email the FORS Helpline team at enquiries@fors-online.org.uk.