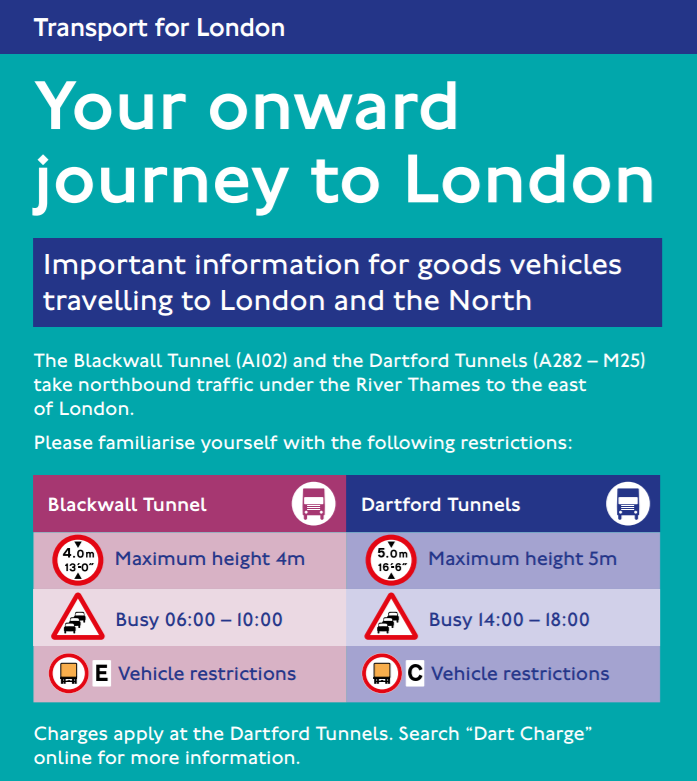 On Monday 23 October Transport for London (TfL) launched a campaign in collaboration with Eurotunnel to remind drivers of Blackwall Tunnel's height restrictions. The tunnel is disrupted on average 30 times a month by overheight vehicles and breakdowns.
Blackwall's northbound tunnel height limit is 4 metres, lower than the southbound tunnel's 4.8 metres limit, and lower compared to other London tunnels and river crossings eg Dartford Tunnels.
FORS operators are requested to ensure that routes are planned according to vehicle height to ensure compliance with the tunnel restrictions. Evidence of which can help demonstrate requirement 'O1 Routing and scheduling' of the FORS Standard, which specifies that operators shall ensure that the most safe, efficient and appropriate vehicles are used, and that any vehicle routes to sites or premises are carefully selected and adhered to unless directed otherwise by a relevant authority.
Please click here for more information and alternative route options