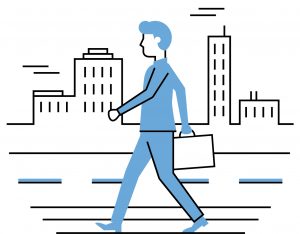 A 'responsible person', who may be an owner, director, manager or supervisor, depending on the business sector, fleet size and the vehicle type, must undertake specific training every five years as part of their professional development requirement under Bronze 'M3 Responsible person'.
The training required to demonstrate the responsible person's qualifications (where appropriate), knowledge, skills and experience to run the fleet is as follows:
Transport Manager Certificate of Professional Competence OR
FORS Professional Fleet Management Essentials O Licence OR
FORS Approved Training course on fleet management
The appropriate training will depend on your type of operation:
If you are a responsible person for a non-O'Licensed fleet, any two workshops from FORS Practitioner workshops 1/2/3/4/5/6 will meet this training objective – and if you already hold a FORS Practitioner qualification, then you already meet this requirement. There will soon be an option to attend a Non-O Licence Fleet Management Essentials. The course, which will be available at the discounted rate of £130 + VAT for FORS members, will be launched towards the end of March – look out for announcement via eNews.
If you are a responsible person for an O'Licensed fleet and would like to meet this requirement by undertaking FORS Approved training on fleet management (option 3), there are two routes available:
Attend a FORS Approved fleet management course as listed on the FORS website here; or
Attend a course that has automatic approval such as operator licence awareness courses delivered by professional bodies that are referenced in the Senior Traffic Commissioner Statutory Documents 1 and 3. These professional bodies are: British Association of Removers, Chartered Institute of Logistics and Transport, Confederation of Passenger Transport, Freight Transport Association, Institute of Road Transport Engineers, Institute of Transport Administrators, Road Haulage Association and Society of Operations Engineers
If you have an in-house fleet management course, this can be considered for FORS approval. For details of the training objectives (TOs) and learning outcomes (LOs), and details of how to apply to have a course FORS Approved, click here. The application should clearly demonstrate how the training course meets the TOs and LOs of either O Licensed or Non-O Licensed fleet operations.
Training for the responsible person must be undertaken every five years. However, there is a transitional provision for this training requirement – please check Annex 6 of the FORS Standard for details.