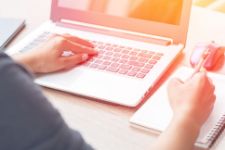 The Apprenticeship Levy was introduced on 6 April 2017. More than two years on, and as employers are still trying to get a grip of it, Skills for Logistics and the Ufi Charitable Trust have launched a study to help understand its impact on the logistics sector.
Apprenticeships are important for introducing new talent into the profession, helping mitigate against any skills shortage as well as meeting the FORS requirements for professional development. For those that contribute to the levy – i.e. employers with a wage bill over £3 million per year – any unused funds will expire from their accounts after two years.
Additionally, those who don't contribute are able to receive a transfer of unused apprenticeship levy funds from levy paying clients. Click here for further guidance for non-levy paying employers.
There are many existing apprenticeships that are relevant to FORS – and specifically the following help address the perennial driver skills shortage:
Passenger carrying vehicle (PCV) driver
Large goods vehicle (LGV) driver
Express delivery operative
You are invited to take part in one of two separate surveys to support the study for either employers or training providers. Any information provided will help inform initiatives that support the skills shortage in our profession.