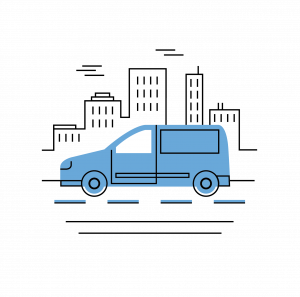 FORS are pleased to announce that an extra Van Smart training course is being held on Wednesday 4 October in Stone, West Midlands.
Van Smart, a fully accredited driver CPC training module, is delivered in two sections, a classroom theory module and a practical cycling module, allowing van drivers to experience a cyclist's view of the road.
The Van Smart training package includes guidance documents for drivers and managers of van fleets, as well as the one-day driver training course, a driver handbook, eLearning module and toolkit for managers.
Van Smart is approved training for van drivers and can be used to demonstrate compliance with FORS Silver requirement S5 Vulnerable road user safety training.
To book your place on the course, please click here.