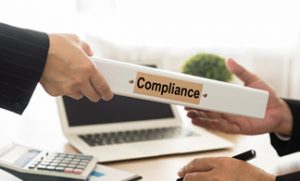 The role of the FORS compliance team is to uphold the FORS Standard and to ensure that members comply with the requirements at Bronze, Silver and Gold accreditation. Among its functions, the team is in place to react to complaints about FORS members which may arise from a range of sources including enforcement agencies, FORS specifiers and members of the public. In addition, the team conducts weekly reviews of all the Applications and Decisions published by the Traffic Commissioner.
In September, October and November 2018, the FORS compliance team handled 212 complaints against FORS operators.
The compliance team deals with all complaints in accordance with the FORS Compliance and Enforcement Guidance for Operators. This document provides guidance on all FORS compliance and enforcement activities and explains how an operator's FORS accreditation may be affected if they breach the FORS Standard or the T&Cs. It also includes a table of compliance outcomes depending on the type of complaint.
Here is a list of the most common complaints and the correct process for each under the current version (version 4) of the FORS Standard:
| | | | |
| --- | --- | --- | --- |
| Most common complaints | Correct process | In accordance with the FORS Standard, T&Cs and FORS R&Ps | Timescale |
| Failing to undertake FORS safety eLearning | Drivers shall have completed the required annual safety eLearning module. Safety eLearning modules are: Cycle Safety, Van Smart, Smart Driving, Bridge Smart and Security and Counter Terrorism. However, from 14 January 2019, Security and Counter Terrorism will no longer be part of the safety suite of eLearning modules | FORS Compliance and Bronze requirement D4 | Drivers shall complete an approved safety eLearning module by the time of the Bronze initial audit, or drivers shall be scheduled in the Professional Development Plan (PDP) for completion of an approved safety eLearning module within 90 days of the Bronze initial audit. The implementation of the PDP shall have started by the time of the audit. At subsequent re-approval audits, drivers shall have completed the required annual safety eLearning module |
| Failing to advise FORS that an O Licence has been surrendered | Fleet operators shall inform FORS in writing if their O Licence has been surrendered and it is still required to operate vehicles in scope of FORS accreditation | FORS R&Ps – Section 2.6 | Promptly, and in any event within five business days |
| Displaying the FORS logo after an organisation has been downgraded and is no longer FORS | Remove any FORS logos from company stationery, website, vehicles, etc | FORS Rules & Procedures- Clauses 2.5.4 and 2.7.1 | Immediately upon downgrade |
| Driving dangerously/ without due care and attention | Fleet operators shall require that anyone driving on business shall drive within the rules of the Highway Code (with the exception of when under specific direction of the relevant police) and the company policy at all times, and pay particular attention to vulnerable road users | Bronze requirement D2 | From the start of employment |
If you have any concerns or queries about compliance with the FORS requirements, contact the FORS Compliance team on compliance@fors-online.org.uk