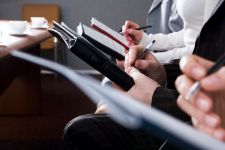 FORS members can now access a free mentoring service, designed to help operators get the best out of their FORS accreditation.
The programme has been designed to help registered operators gain or maintain accreditation using the tools available through FORS online, with mentors providing guidance on ways to monitor performance and procedures in parallel with the FORS Standard. Each mentor will be able to share knowledge and experience of the scheme to assist those who are either new to FORS or within their first year of FORS accreditation.
A number of operators are already engaged in the mentoring service and there is still availability for further members to receive help from a FORS mentor.
The key benefits that each operator will gain from the mentoring service are;
Access to an experienced FORS mentor
Free support to help implement the principles of FORS
One to one guidance for up to six months
An improved understanding of FORS
The opportunity to improve operational performance
Knowledge of how to make the most of FORS tools and guidance
A clearer understanding of audit requirements
To apply for mentoring support, you must be a fleet operator with up to 20 vehicles and be registered or within your first 12 months of accreditation.
Contact CILT FORS Manager, James Tillyer (james.tillyer@ciltuk.org.uk) for an application form.