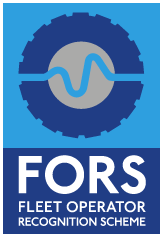 FORS members preparing for their Silver application are being reminded to upload their evidence of an annual communications plan to ensure they meet FORS Silver requirement S8.
One of the most common reasons for operators not achieving Silver is due to not providing evidence to demonstrate that requirement S8 has been met. The requirement stipulates that, FORS operators must actively promote FORS and the requirements of the FORS Standard across the organisation.
To successfully meet this requirement, operators must have developed an annual plan to communicate topical issues as detailed in the demonstration of the FORS Standard.
Examples of topical issues include operational compliance, work-related road risk, driving standards, emissions and air quality, health and wellbeing, etc. A copy of the plan, as well as examples of communications such as copies of emails, memos, posters, toolbox talks, in-cab signage etc. must be uploaded.
For further information on the most common reasons for failing to meet the Silver requirements, click here.