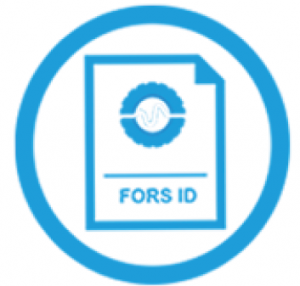 Last year, FORS launched a dedicated FORS Vehicle Graphics Service to provide members with low-cost, high-quality FORS ID graphics and warning signage. The graphics produced and distributed by FORS Affinity Partner, RGVA Vehicle Graphics are available at a discounted rate for FORS members.
FORS Vehicle Graphics Service allows FORS members to order high quality '3M Envision' FORS ID graphics quickly and easily through the FORS website. Every FORS ID graphic purchased qualifies for a free warning signage graphic, while orders for ten or more graphics attracts an additional 15% discount.
FORS VGS prices:
Product
Price
FORS ID (size A4)
£3.24
FORS ID (size A5)
£2.97
Safety warning

£2.97 (free when purchasing FORS ID product)

£3.50 for non FORS members
All graphics are high quality 3M-approved and come with a three year 3M matched component system warranty guarantee. All graphics are also PVC-free, made using degradable vinyl which breaks down under landfill conditions without emitting toxic gases or other pollutants.
FORS Affinity Partner products are specifically chosen to add real value to FORS members.  Each product aligns directly with the requirements of the FORS Standard v5, helping operators comply with the legal or contractual requirements within, and/or improve its safety, operational efficiency, security and emissions.
To order graphics through FORS Vehicle Graphics Service, click here.