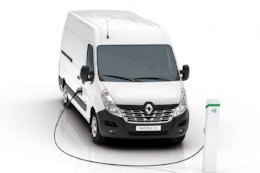 The Go Ultra Low campaign has launched an app to promote, inform and answer some of the most common questions in relation to electric vehicles (EV).
Whether it's a car or van, the app will allow fleet operators and businesses to make an informed decision when switching to EVs.
Voiced by English broadcaster Ben Fogle, the Electric Vehicles Voice App is available on Amazon Alexa and Google Play platforms and is designed to help motorists understand the benefits of buying electric vehicles.
The app has answered over 1,600 questions since its launch on 6 February, answering questions from charging and range, costs and incentives, to outlining customer and environmental benefits.
The app can be accessed through Amazon Alexa or Google Assistant by simply asking "Alexa, open electric vehicles" or saying "Okay Google, talk to electric vehicles guide" to your respective devices.
The Go Ultra Low campaign is a joint government and car industry campaign, supported by the Society for Motor Manufacturers and Traders (SMMT) and the government's Office for Low Emission Vehicles (OLEV), aiming to give consumers greater insight into the benefits of owning an EV.
To learn more about the Go Ultra Low campaign, click here.