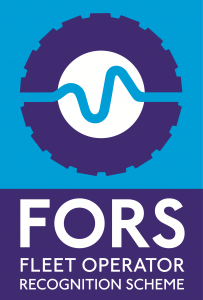 FORS will soon be introducing a voluntary 'unified audit' option to help simplify the accreditation process for its single operating centre accreditation (SOCA) members.
The new process will allow members to align their Bronze, Silver and Gold expiry dates (which may currently be spread across the year) and will introduce a combined Silver and Gold online audit. This means operators with valid Bronze accreditation will be able to progress from Bronze straight to Gold within one application, as long as they have 24 months' worth of operational performance data.
Members will be able to prepare and submit a combined or 'unified' Silver/Gold application form, which will allow users to evidence some of the requirements (S2/G2, S5/G5 and S9/G9) in one question, to help speed up the application process.
In addition, members who wish to align their Bronze and Silver dates, or Bronze, Silver and Gold dates, will be able to do so, as long as all of their accreditations are valid. For more information on related fees, click here.
Look out for further information on the unified audit process, which will be rolled out in phases from next month, in eNews and on the FORS website.